Senior Management Biography
Dr Nelson Nheu has more than 6 years of clinical experience in the Australian private and public healthcare, primarily in emergency and intensive care medicine; 6 years of managerial experience in healthcare (running labs and medical app companies); and over 12 years of investment and managerial experience in various other industries. He is passionate about quality and best practices in healthcare, particularly in the digitalization of an otherwise traditional industry.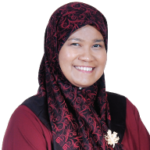 Assoc. Prof. Dr. Thuhairah Hasrah Abdul Rahman
Dr. Thuhairah is the Laboratory Director and Visiting Consultant Chemical Pathologist at Innoquest Diagnostics.  She has over 10 years experience as a Chemical Pathologist and was the Quality Manager of the Centre for Pathology Diagnostics and Research Laboratories, Faculty of Medicine Universiti Teknologi MARA between 2011-2019.  She is also a MS ISO 15189 Technical Assessor and is a member of the Laboratory Accreditation Evaluation Panel (LAEP) for STANDARDS Malaysia. 
Kuna comes with 25 years of operational experience in the medical laboratory field . A graduate from Swinburne University of Technology, Australia with a Bachelor of Applied Sciences  , Kuna joined Clinipath Malaysia as an Administrative and Laboratory Operation Manager in 1997 and later progressed to assume the position of General Manager where she held the role for 20 years. Her expertise includes increasing process and people efficiency, strategic planning and expansion  and talent management. She is a  strong advocate for patient safety and  fosters a culture that emphasizes quality results to ensure quality care.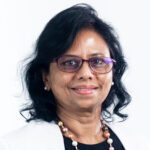 General Manager, Clinical Operations
Lilly holds a basic science degree with a post graduate diploma in Medical microbiology (IMR) and served the medical industry for more than 36 years with rooted experience in microbiology and laboratory technology. She pioneered Lablink(M)Sdn. Bhd in 1989, established all sections of the entire lab and moved on to Gleneagles Intan Medical Centre in 1999 and accelerated the growth of the Microbiology section. In 2006 she joined Prince Court Medical Centre and was involved in setting up the Laboratory with appropriate instrumentation, LIS systems and total quality management. Today, as the General Manager Clinical Operations she oversees the operations of HQ, branches and hospital laboratories and is very much involved in the expansion and business growth of  Innoquest Pathology.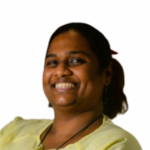 Sumitha Bernadette Mahathevan
Sumitha has been associated with the Medical Laboratory industry for over 17 years. From being a Medical Lab Scientist at the earlier days in her career, she has foreseen many interesting roles encompassing policy creation, implementation and its enforcement, medical laboratory setup as well as defining & automating lab processes. In 2015 she was appointed as a technical assessor with the Department of Standards Malaysia (SAMM).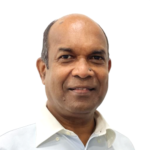 Senior Advisor, Commercial
Daya has worked in the private pathology industry in Malaysia since 1990. He was one of the pioneer staff of Gribbles Pathology when it started in 1996. He was the National Sales & Marketing Manager in 2004, went on to be the Commercial Director at Quantum Diagnostics in 2012 to 2018. He currently serves Innoquest Pathology as the Senior Advisor, Commercial.
Through the years, Daya has developed a strong understanding of the medical laboratory demands of medical practices in Malaysia. Together with his team of Business Development Managers and Key Account Managers, he is keen to bring new and memorable pathology services to the market.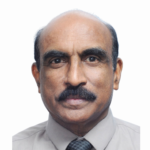 Dr Thanikachalam Pasupati Meenakshi
Popularly known as Dr Thani , has a been in the Anatomical Pathologist for more than three decades and has served Ministry of Seychelles as Consultant Pathologist in charge for 12 years, as Assoc Prof and Head of Department in International Medical University ( IMU) for 6 years and Consultant Histopathologist in Clinipath Malaysia for more than 13 years. With vast experience in autopsy, research work , IHC, EUS FNA cytology and digital pathology, he is currently in Anatomical Pathology for Innoquest Pathology Malaysia. He has innumerable publications to his credit and has won many awards.